Cockroach Pest Control Sharjah
Effective Cockroach Pest Control in Sharjah
Al Atta Pest Control offers top-notch cockroach pest control services in Sharjah. We use safe and eco-friendly products to eliminate cockroach infestations at all stages of their life cycle. Our team of experts conducts thorough inspections of your property to identify the extent of the infestation and implement customized treatment plans for maximum effectiveness.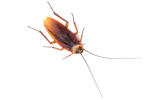 Our Cockroach Pest Control Process
Don't Ignore Cockroach Infestations
Cockroaches are known carriers of diseases and bacteria that can pose a serious threat to your health and safety. If you suspect a cockroach infestation in your home or business, don't wait for the problem to worsen. Contact us for professional cockroach pest control Sharjah to protect your family and property.
Prevent Future Cockroach Infestations
Our cockroach pest control Sharjah don't just eliminate current infestations, but also prevent future ones. We provide ongoing maintenance and prevention services to keep your property cockroach-free. Our experts offer tips and recommendations for reducing the risk of infestations, such as keeping your property clean and sealing entry points. 
Safe and Eco-Friendly Cockroach Pest Control
We prioritize your safety and the environment by using safe and eco-friendly products for our cockroach pest control sharjah. Our team of experts ensures that our treatment plans are effective while minimizing any potential harm to your family and pets. Trust us to provide the best and safest cockroach pest control solutions.
We use eco-friendly products that are specifically designed to be safe for humans and pets while still being highly effective against cockroaches. We take pride in our commitment to customer satisfaction and always go the extra mile to ensure that our services exceed your expectations. So if you're looking for a safe and reliable cockroach pest control service, look no further than Al Atta.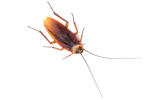 Frequently Asked

Questions ?